Hey so Fall is here and what better way to enjoy your lazy Sunday than cruising some twisty backroads in your veedub w/some other dub heads??? So yeah Sunday the 15th Nov, 2009 meet up @ 10am. All and all its about a 3 hour drive w/out stopping, and i know we will be goin a tad quicker than the run of the mill grandma. So we'll drive for a bit, stop and get some food in Napa then some more twisty's after for dessert!!
WHEN:
Sunday 15th Nov, 2009 @10AM
WHERE:
[color="Lime"]Start[/color]- Starbucks Coffee 3334 N Texas St, Fairfield CA 94534
[color="Lime"]Drive[/color]- Leave @ 10:30AM and Hit up Pleasant Valley Rd, CA-128W,Capell
Valley Rd, Chiles Pope Valley Rd and back down to
Napa to eat
[color="Yellow"]Eat[/color]- New York Pizza Kitchen in Napa
657 Trancas St, Napa CA 94558
[color="Lime"]Drive[/color]-Head down Monticello Rd and Wooden Valley
Rd into Fairfield
[color="Red"]Stop[/color]-Jamba Juice
1450 Travis Blvd, Fairfield CA 94533
WHO:
You, your buddies, anyone w/a Euro
WHAT:
A fun drive throught the backroads of Solano county, and Napa
WHY:
Because its F*#$IN FUN!!!!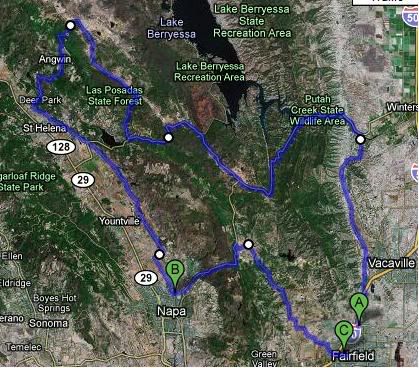 Also we'll stop by the Lake Berryessa Dam to take some pix. Just REMEMBER to respect your fellow dubber in front of you and dont tailgate, gotta be a lil safe people
Ill print off some lil maps so people know the route, and theres a Gas station right down the street from Starbucks so we can fill up before we head out.
SOOOOOOOOOOOOO Who's down????