My first post, just wanted to say hello all!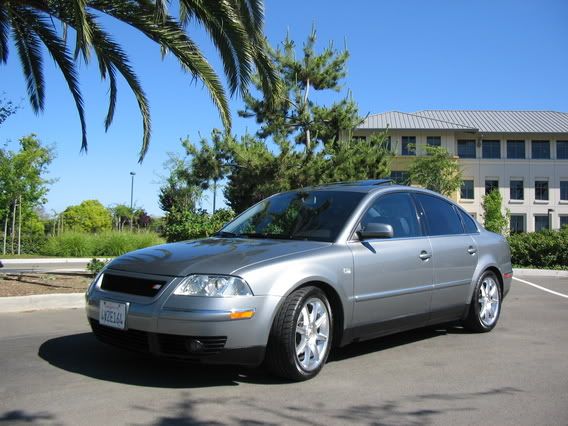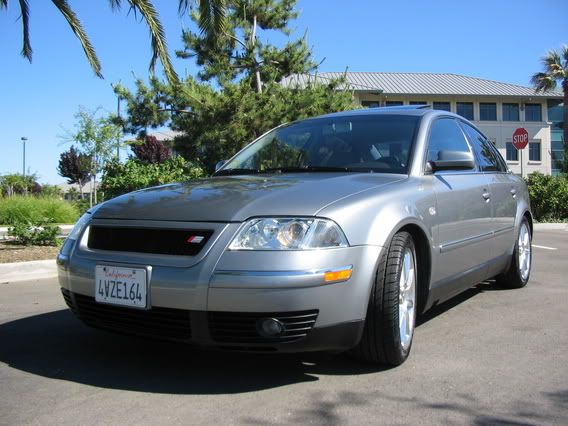 Derek
---
Forum Member
Posts: 68
Joined: Thu Feb 05, 2004 6:14 pm
Location: 1998
Contact:
a passat on this site! Very rare...
So what if people say my car looks like Nemo....
---
Forum Member
Posts: 752
Joined: Wed Nov 05, 2003 12:11 pm
Location: 2003
Contact:
Although I don't own one, Passats rock! Oh and hello!
---
Forum Member
Posts: 1816
Joined: Mon May 13, 2002 12:00 pm
Location: 07
Nice ride. I'm a B5.5 owner as well. Were you from?
Formaly 5150 Pa5.5at
00 GTi 1.8T-gone
03Passat1.8T-gone

Current ride-07 Toyota FJ Cruiser
---
---
Hey Nuisance - Seen you around on CB5, very nice ride! Personally I think you have one of the best rides out there.
Here's my list of mods:
Current
APR chip
17" ICW DV-8 w/Kumho Ecsta 711
Neuspeed SofSports
Koni Adjustable Shocks
Kamei Sport Grill
Blue Aspherical Mirrors
Phatbox
S2000 antenna
Osram Silverstar Lowbeams
20% Madico Onyx rear tint
Upcoming
Clear Side Markers
Wish List
Votex Body Kit
Jetex Exhaust
C-Bar
---
---
Who is online
Users browsing this forum: No registered users and 10 guests